Is Your Current Website Working For or Against Your Business Goals?
Here's an experience we've had many times when a prospective new client speaks with us:
They show us their existing website — and we start asking questions.
What is the main action you want your site visitors to take?
What are your current business goals, and how close are you to meeting them?
From where does your site traffic originate?
How do you measure your online results?
Very quickly (and typically after just one or two responses) the primary issue becomes clear: they did not build their website in-line with their goals. Their website is either a glorified business card, an attempt to show off how "fancy" they are, or decent, but not a great (and accurate) representation of what their business is all about.
At Greater Heights Technology, we love resurrecting brands online. We love taking everything you're currently doing and multiplying it through clear, high-quality design that serves your primary business goals, with systems that help you track the results you're getting.
If you're tired of results inferior to what you know your business is capable of, a new website and a full online strategy is the quickest, cheapest, and best way for you to catapult forward.
If you'd like to discuss your needs and whether we can help you achieve your goals, fill out the form below and a member of our team will be in touch.
Testimonials

Madonna Archer
The adjectives best describing Greater Heights are: responsive, knowledgeable, creative, professional. Everyone in our office is now convinced the Greater Heights team can do anything we ask of them.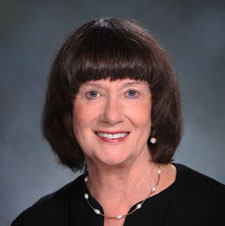 Kathryn Galbraith, PhD
Thanks to Greater Heights, my practice increased by 300% in a year. It could have increased 1000% but I was being picky about who I wanted to take on as clients. The number of leads Greater Heights has generated for me is truly off the charts.Literally every aspect of my life improved, from my income to my stress levels to my ability to do more of the things I want to do.